Restaurant Franchise Opportunities
Families, groups of friends, sports teams, businesses -- all types of people have some reason to visit a restaurant. It can be something as simple as grabbing a quick lunch or dinner, sharing a meal with friends, celebrating a birthday or another milestone, or any other reason why someone may want to visit a restaurant.
Because of the sheer fact that people always visit restaurants, the restaurant franchise opportunities for sale on BeTheBoss.com are ideal. In fact, many restaurant franchise opportunities for sale on our site offer brand recognition and have low startup costs compared to many other industries.
If you love food and the idea of running a successful restaurant franchise sounds like something you might be interested in, chances are there's a franchisor in our inventory you will want to contact.
Restaurant Franchises Rank Amongst the Most Popular
Today, the restaurant industry continues to be a popular one for entrepreneurs who want to own a franchise because many of them are very well-known, revenue-generating machines. Even though owning a restaurant franchise may seem easy, the truth is that it still requires time, money and some hard work for it to thrive. After all, it takes more than simply investing in a restaurant to get everything up and running. You need good people and the technology to help make the magic happen.
What to Expect if You Became a Restaurant Franchise Owner
If you choose one of the restaurant franchise opportunities for sale on our site, you will receive the following and more from most franchisors that will help you to be successful:
Start-Up Training and Support - Most franchisors offer start-up and brand training programs. During these trainings, you'll learn everything there is to know about the brand and concept. From there, the company may or may not guide you in developing your store's specific start-up plan. If you don't have a location or building, they may even help you in finding them.
Comprehensive On-Site Training for You and Your Team - Weeks before your franchise opens, the franchisor will likely have their team come through and finish any of your training (if it wasn't complete) and/or train your employees. In all, you can expect the franchisor to do what they can to help your current team have a successful opening.
Ongoing Support - Good franchisors offer ongoing support to help their franchisees deal with challenges, and to make sure they are doing right by the brand. Some franchisors even work with franchisees to improve not only their teams, but the food and profits.
Whether you want to own a restaurant franchise or any of the others available in our inventory, the success of your franchise will ultimately depend on you. Those interested in owning a restaurant franchise can also rest assured that (most of) the profit they make belongs to them. However, if business gets slow, it will ultimately be the responsibility of the franchisee to get business booming again. To learn more about the opportunities available in our inventory, begin by clicking the franchise you're most interested in below.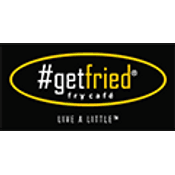 #getfried Fry Cafe
#getfried is a first of its kind quick-serve gourmet fry cafe specializing in loaded french fries and finger food favorites. Customers can choose from 6 types of french fries, 5 protein toppings and...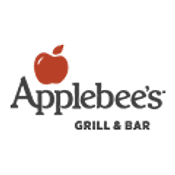 Applebee's International, Inc.
One of the world's largest casual dining brands and the leader in its category, Applebee's Grill & Bar brings together a lively bar & grill experience offering hand-crafted drinks and innovative...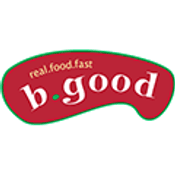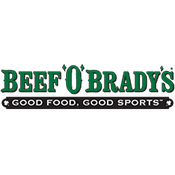 Beef O'Brady's
At the heart of every Beef 'O' Brady's® franchise is a commitment to the community, a commitment that sets our franchise apart from other models. From local little leagues to adult recreational...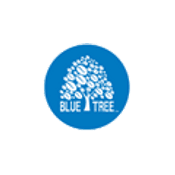 Bluetree Juice
Started by Steve and Kevin Aoki in 2013. Bluetree juice sells cold-pressed juice made right at the store fresh daily. All of our juices are not HPP preserved and squeeze daily with 48 hours.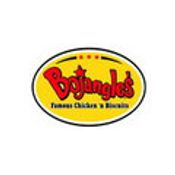 Bojangles' Restaurants
Founded in 1977 in Charlotte, NC, Bojangles' serves only the highest quality and most flavorful food to its loyal customers. A special blend of seasonings gives the food its unique Bojangles' flavor....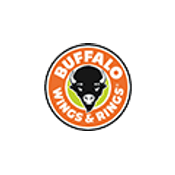 Buffalo Wings and Rings
At Buffalo Wings & Rings we're taking game-time to the next level. We're a club-level sports restaurant experience that makes every guest feel like a VIP. With bright, inviting dining rooms, 50+ TVs,...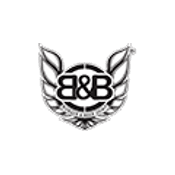 Burger & Beer Joint
What makes Burger & Beer Joint far different from the influx of burger concepts on the market is that we offer a gourmet full-service concept in an energetic, fun atmosphere with a full bar including...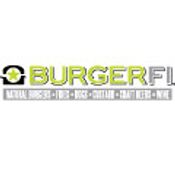 BurgerFi
BURGERFI is committed to being better in a world of fast food hamburgers. Its "Never Ever Program" means no steroids, antibiotics, growth hormones, chemicals, or additives are ever used. Meanwhile,...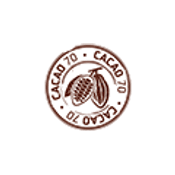 Cacao 70
CACAO 70 is a casual restaurant that provides customers with high quality chocolate products and meal items that are either served alongside or made with chocolate. We take pride in the fact that our...

Caprotti's Sandwich Shop
Since our founding in Wilmington, Delaware in 1976, Capriotti's Sandwich Shop has done things differently, creating flavor profiles unmatched in the fast casual segment.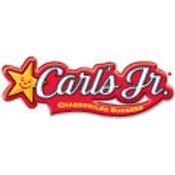 Carl's Jr.
Carl's Jr. is celebrating 70 years in the quick-service industry. What began as a lone hot dog cart in Los Angeles, Calif. in 1941 is today a wholly owned subsidiary of CKE Restaurants Holdings, Inc....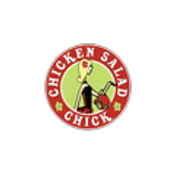 Chicken Salad Chick
Chicken Salad Chick is a place for chicken salad lovers to rejoice! We take pride in making our delicious chicken salad flavors by hand every morning.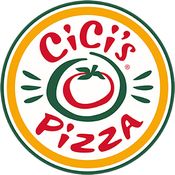 CiCi's Pizza
Declared America's Favorite Pizza Chain*, CiCi's Pizza is the nation's largest pizza buffet concept with approximately 500 restaurants in 34 states.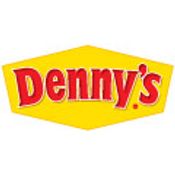 Denny's, Inc.
For more than 60 years, Denny's has been the trusted leader in family dining. Today, Denny's is a true icon, with brand awareness of almost 100%. Having grown to almost 1,700 restaurants and...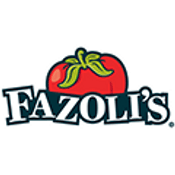 Fazoli's Restaurant
Fazoli's is the leading operator and franchisor of premium fast-casual Italian restaurants in the U.S. with over 215 locations in 27 states. Fazoli's appeals to the busy, value-conscious consumer by...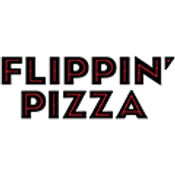 Flippin' Pizza
Flippin' Pizza is one of the FASTEST GROWING fast casual pizza concepts in the hottest segment in the restaurant business. We serve authentic, hand-tossed, craveable pies & slices in a family...